Interview with Karli Campbell of Knot + Bow Designs
So, I have known of Karli Campbell a long time. Her older sister, Kayde, is my brothers age and she works at The Speech Path. But I really *met* Karli for the first time when I went in Sorella for one of the Macon Food and Culture fashion shoots. It was after that I realized Karli makes jewelry! Knot + Bow Designs is quickly becoming a popular way to add to one's "arm party" ( this term comes from the blog "Man Repeller"). We have so many great local jewelry designers- and I am a big believer in supporting all of them! What better way than to have one big arm party with say Knot + Bow along with Betsy Pittard Desgins? But anyways… I have gotten off topic….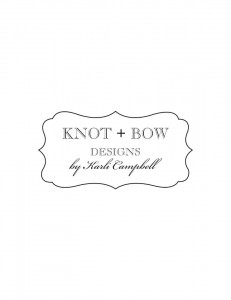 I wanted to ask Karli a bit about her background, because her works are new to me. So read below to learn a little more about this up and coming designer:
MIWM: Tell us about you background!
KC:  I graduated from Georgia Southern University with a degree in Fashion Merchandising. From there I pursued a dream internship in New York City at design firm Theia. I worked under designer Don O'Neill and his fabulous team and learned more than I ever imagined about design and the fashion industry as a whole.
MIWM: Tell us about why you love fashion?
KC: Fashion has always been a passion of mine and believe that there is no better way of self expression than through personal style . My creative eye led me to start my very own jewelry collection, Knot + Bow Designs, and have been busier than ever since the launch in April 2012.
MIWM: Tell us about your style inspiration!
KC: My favorite style right now would have to be the "boho" look. Who doesn't like the comfort of a maxi? 🙂  I also love playing on the color-blocking trend. All you need is a few stellar pops of color to complete an effortless look.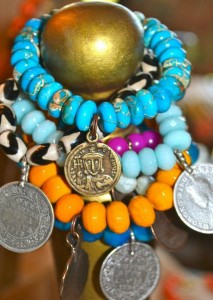 MIWM: I agree! (And I am sure yall have noticed I love accessories as a way to add color to an outfit…) Tell us about your favorite designer?
KC: As far as a favorite designer..hmmm, I would have to say Jenny Packham. I do not think she can design a bad dress. Her Spring 2012 collection was ridiculous! So much beautiful detailing goes into each piece she designs.
MIWM: What does the future hold for you and your designs?
KC: As of right now I have been busy marketing my collection to boutiques with several stores having already bought into my line. I am truly blessed that it has taken off as fast as it has. I cannot wait to see what the future holds for Knot + Bow Designs.

Well, I have to say I can't wait to see where Knot + Bow designs goes! You'd better snatch up your designs now, someday they will be worth a LOT as an "original vintage" purchase. 😉
NOW for the most exciting part… we are giving away a Knot + Bow bracelet! Yes, yes we are as a 4th of July celebration giveaway. What do I need to do? Simple. Share this blog post from my Make It Work Molly Facebook page on to your own wall, and say " I want to win a Knot + Bow bracelet!" But make sure you "Tag" Knot + Bow in your post… this way Karli can see it on her Facebook page and we both know you are entered to win! Make sure you "like" both of our pages so you won't have any issues sharing and tagging Knot + Bow in your post. If you have any problems let me know! I will be happy to walk you through it. J
Now- go win a bracelet!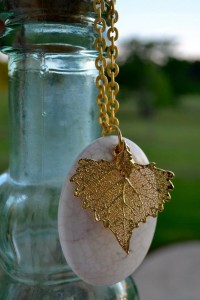 ---