Breaking News: Macon Georgia Real Estate Agent to Star in HGTV Show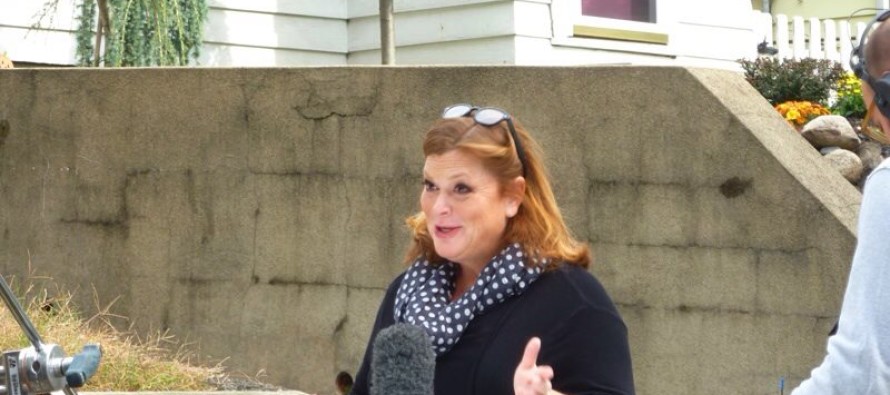 UPDATE:
Here is a link to the promotional video for Joanna "JoJo" Jones on HGTV's Beat the House.
Yep, you did read that correct.
I wasn't planning to blog for the rest of the weekend (resting? do i do that?) and I have a grad school interview this morning (wish me luck and pray for me!) BUT when I saw this hit the social media rounds last night I knew I had to let y'all know about this.
Local real estate agent Joanna Jones, of Sheridan Solomon and Associates, will be starring in the HGTV show called "Beat The House" with New York based agent Chris Kromer. It will be one of three new shows HGTV will be premiering this January (source: The Futon Critic).
Of course my first reaction is "omg!" and then really- it's so perfect for her to do this. Anyone who knows her loves her big personality and knows she would be the perfect Southern Belle real estate agent- even more so for t.v.
Luckily for us she was kind enough, and awake, to respond to my late night message asking for an interview.
MIWM: So, I read the good news about you being on a tv show on HGTV! How exciting- congrats! How exactly did this happen? Did they approach you or did you audition?
Joanna Jones: I was having dinner at Natalia's last January when my niece Valli Berg texted me and said someone wanted to video me for HGTV that they were looking for a southern realtor with a crazy fun personality!   They wanted to do it the next day.  Well I said I have a big tennis tournament but if I could wear my tennis outfit I guess I could squeeze it in but I only had a little while ….LOL!!!  So come to find out my long time friends Kay and Roy Powell had suggested me to their niece who is a talent agent Allyson Land Reeves.  She came and taped me and then well… the next thing I knew I was in New York filming a pilot for " Beat The House". I was there about 10 days and then went back and forth and eventually stayed in New York most of September and October filming 7 episodes with my adorable costar Christopher and an amazing crew who worked tirelessly making me look good!!!  Chris is an agent in New York!! He is just the nicest guy but I still always wanted to beat him!!!  It wasn't easy because he is a pretty durn good agent himself.
I had so much fun living in New York . My apartment was so close to the Empire State Building I could touch it.  And I have lots of friends and family up there so I got to visit and go out a lot with them . You know I went to school in D.C. And my husband is from New York so I felt really comfortable being up there.  But it was a daily grind most of the time and we all really worked hard to make it a great show!!! The producers and all the people involved are just the best!!!
We filmed all over the tri-state area meeting all kinds of cute couples looking for their new home! They had picked out a house they thought they wanted but then I would find one that I thought was better for them and Chris would find one that he thought was better and then they would have to choose which one they would pick!! It was just an amazing process and of course I just fell in love with every couple!!!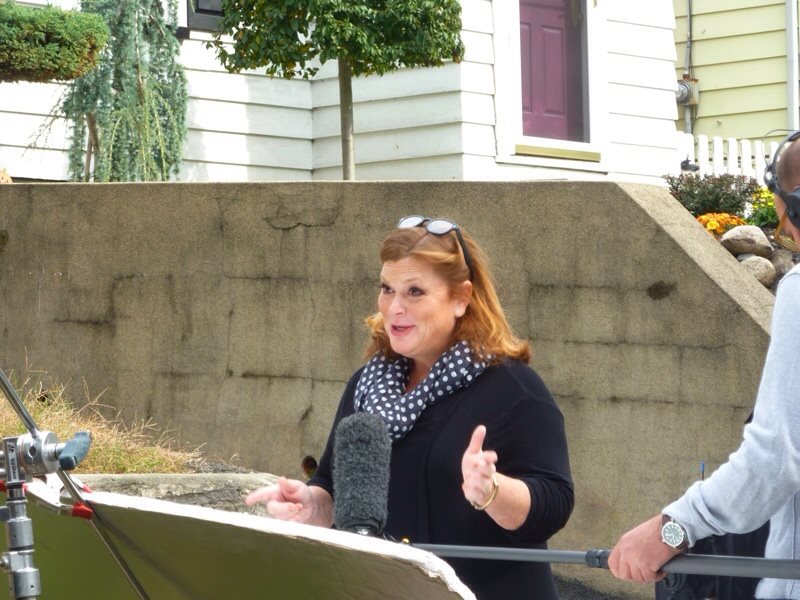 MIWM: Will you be working with any couples here in Macon? Is HGTV going to be taking you elsewhere also?
JJ: I hope they will come our way one of these days!! You know I was always selling Macon and how great it would be for them to come down here !!!  It would be fabulous!!! So I want everyone to watch on January 7th at 11:00pm and maybe if enough of us southerners watch then they will head down here and check us out!!!
Ok y'all- you heard it! JANUARY 7TH- 11:00 PM be sure to turn your channel to HGTV for " Beat the House" starring our very own Joanna Jones- who they call JoJo on the show, just like her family and friends do! If you don't know Joanna, I can promise you this show will be both highly entertaining as well as informative.
Love to all y'all,
Molly
---
---